ExoSight Platform and Programs
Our ExoSight™ platform can be applied across enzyme classes to discover innovative therapeutic candidates across many diseases. Our proprietary programs are initially focused in oncology and inflammation, but we will expand our therapeutic horizon as development progresses and through strategic partnerships. All four of our initial targets are successfully validated and we're excited to advance our pipeline of first-in-class or best-in-class oncology and inflammation candidates toward the clinic.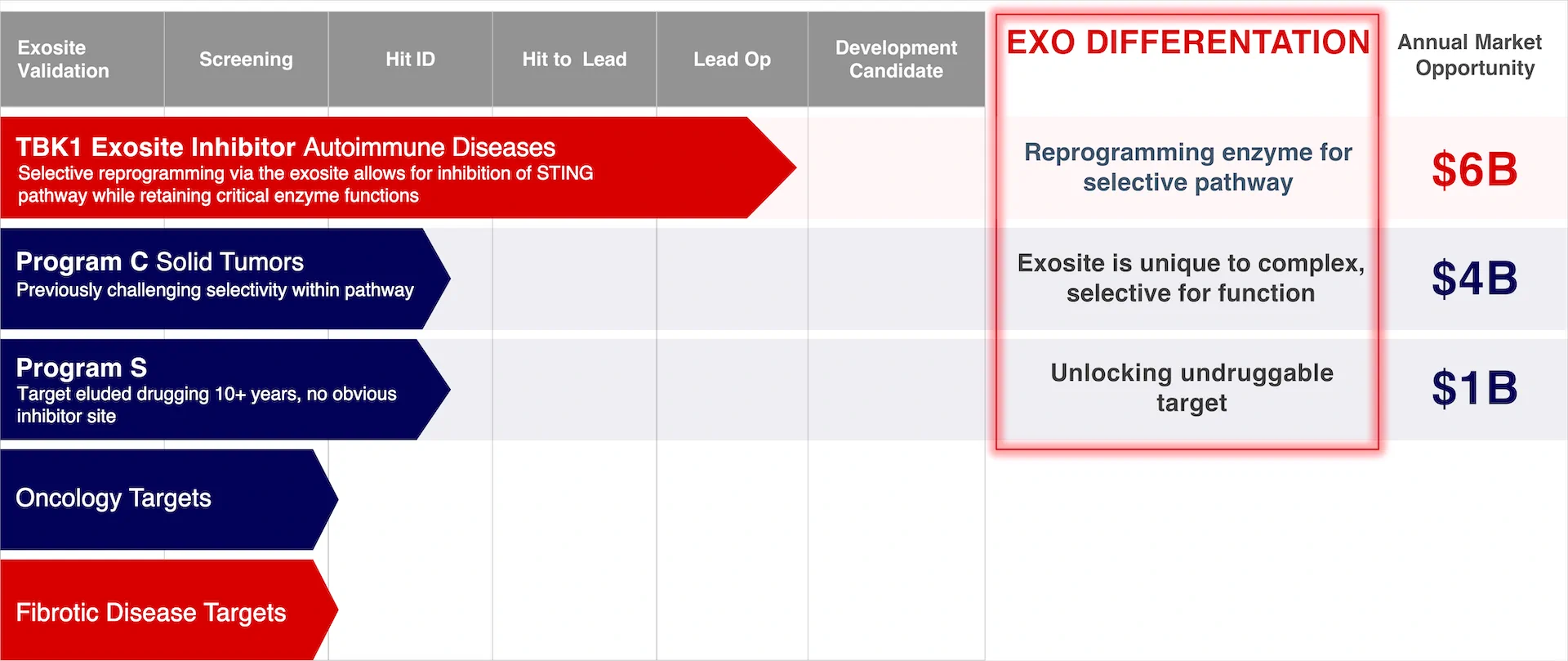 Exo is built on foundational science from the labs of our founders David Liu and Alan Saghatelian.